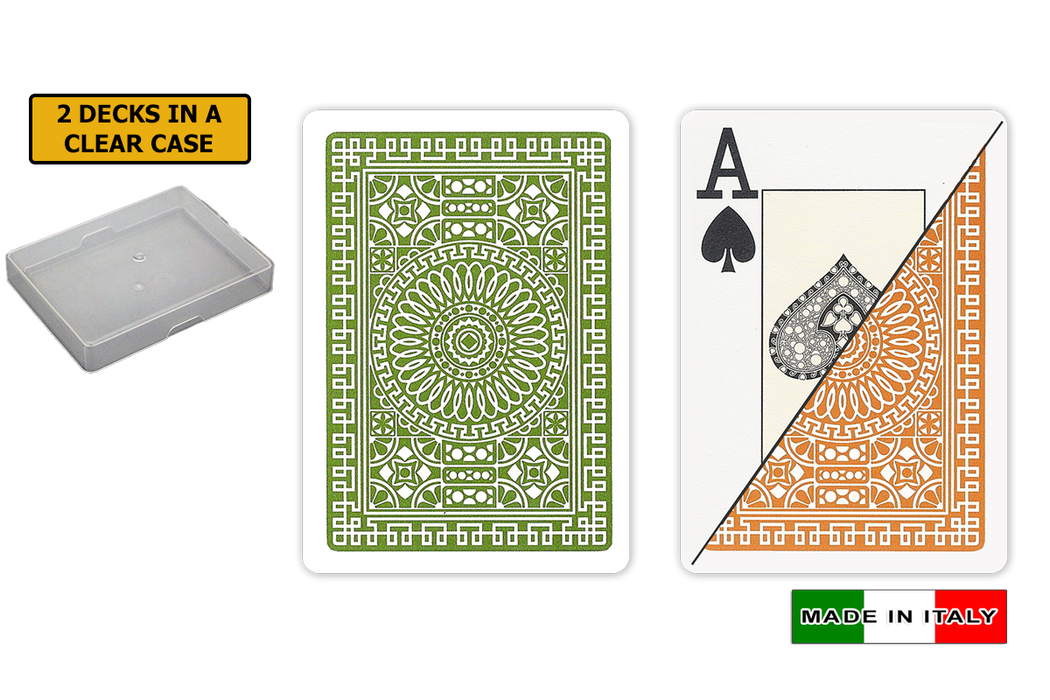 (Discounted Set - as low as $5.99 for 2 Decks) DA VINCI Palermo 100% Plastic Playing Cards - Italian Made, Poker size, Large index - 2 Decks in clear plastic case (New, Factory Sealed Decks but Missing Original Box)
The DA VINCI Palermo 100% plastic playing cards are manufactured in Italy. These poker size plastic playing cards are durable and can even be washed. The set comes with 2 decks of playing cards in a clear plastic case. 
Please note that this set is heavily discounted as the original color retail packaging and standard black plastic case are missing and the cards are packed in a clear plastic case as shown.  Cards are brand new and factory sealed.

PRODUCT DETAILS
2 decks of plastic playing cards
Size: Poker Size Cards (2 1/2" x 3 1/2")

Clear plastic case included
55 cards per deck including 2 Jokers and 1 Replacement card instructions
Print/PIP index: Large

Country of manufacture: Italy