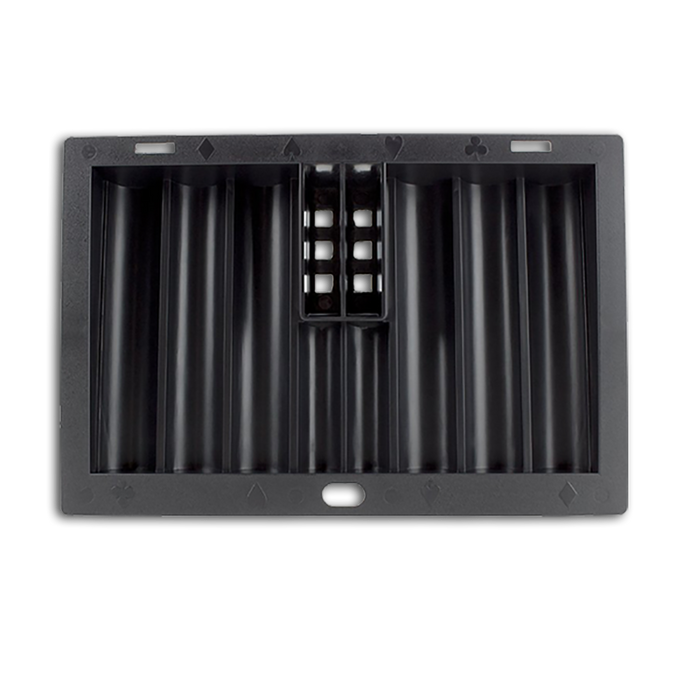 300 chip capacity poker table tray
This ABS poker table tray will store 300 poker chips and 2 decks of playing cards. Made to specifications for custom poker tables it will drop into the opening on your table in the dealer spot. The exact dimensions for the tray are listed below so please make sure the cut out on your table is the correct size.

PRODUCT DETAILS
Outside dimensions: 14.85"L x 10"W
Bottom drop-in dimension: 13.35"L x 8.23"W
Bottom drop-in to edge distance: 0.75" (Left, back & right sides) - 0.91" (Front side)
Minimum depth required for drop-in: 1.75"