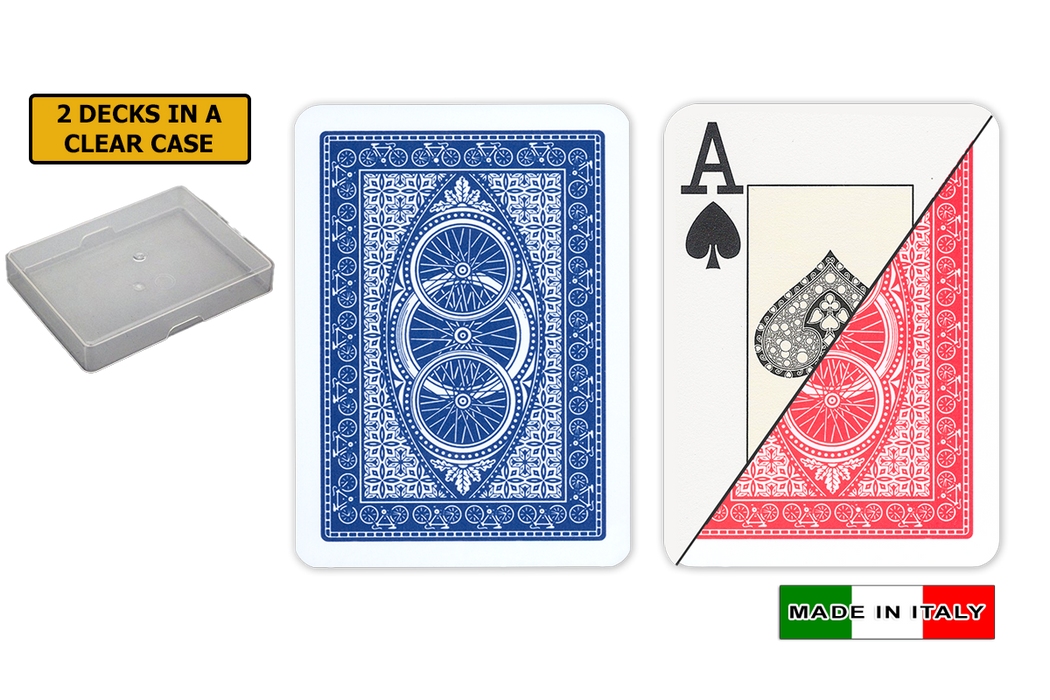 (Discounted Set - $6.99 for 2 Decks) Da Vinci Ruote 100% Plastic Italian playing cards - 2 Decks in clear plastic case (New, Factory Sealed but Original Box is Missing)
Our 100% plastic Ruote playing cards by DA VINCI are made in Italy and are considered some of the finest playing cards in the market. These plastic playing cards are highly durable and can be washed. Each set comes with 2 decks in a clear plastic case.
Please note that this set is discounted as the original color retail packaging and standard black plastic case are missing and the cards are packed in a clear plastic case as shown.  Cards are brand new and factory sealed.
PRODUCT DETAILS
2 decks of plastic playing cards
Size: Poker Size Cards (2 1/2" x 3 1/2")

Print/PIP index: Large or Normal

clear plastic case included

55 cards per deck including 2 Jokers and 1 Replacement card instructions
Country of manufacture: Italy